VIP Member Privilege Service
Contrast

Personal Basic VIP

(Personal self-media)

Enterprise Basic VIP

(Corporate self-media)

Commercial Class A VIP

(Small and Medium Micro Enterprises)

Advanced Custom VIP

(Group/listed companies )

Price

¥199/Year

Join Now

¥899/Year

Join Now

¥1299/Year

Join Now

¥1999/Year

Join Now

From ¥5999

Contact
Copyright Protection Service
Authorization Type

Personal Basic Authorization

Enterprise Basic Authorization

Commercial Class A Authorization

Commercial Class B Authorization

Commercial Customization Authorization

With the film forever

With the film forever

With the film forever

With the film forever

With the film forever

Authorization Agreement

Electronic letter of authorization

Electronic letter of authorization

Electronic letter of authorization

Electronic letter of authorization

Electronic/Paper letter of Authorizations

Authorized Territory
China
Global
Global
Global
Global
Member Exclusive Service
Online Invoice
Individuals are not allowed to open company header
VAT general invoice
VAT general invoice
VAT general/special invoice
VAT general/special invoice
Download Privilege
5 songs/Day
10 songs/Day
30 songs/Day
mass download
mass download
Audience Number
Limited 100,000
Limited 500,000
Limited 1 million
Limited 10 million
Unlimited
Sub-account-multiple use
None
2 (including main account)
2 (including main account)
5 (including main account)
customizable
The number of authorized companies
1
1
1
customizable
Authorized Use Scope

Personal self-media use (China):Personal public account, personal Weibo, personal social networking site, B station, Douyu, Douyin, Kuaishou, vlog and other personal uses (It is prohibited to upload related music products to include but not limited to QQ music, NetEase cloud music, shrimp music, cool Dog music, cool music or vibrato equivalent platforms are used for application and certification of musicians on related platforms)

Company / Organization use from media (Global):Domestic media platforms such as WeChat Official Account, Weibo, Douyin, and Station B; foreign media platforms such as Facebook, ins, YouTube, DailyMotion, Vimeo, Flickr, VEOH

Webcast/FM:Radio dramas, audio books, radio FM, network programs, network live programs etc.

Limit personal account use

Non-profit use:School, family, non-profit open class etc.

Profitable use:Online live courses, online courses, education platforms and other paid courses (including but not limited to related profit-making purposes such as payment, recharge, and opening of VIP)

Public places:Roadshows, banquets, annual meetings, government agencies and other public places

Commercial premises (broadcasting):Press conferences, trade fairs, exhibitions, shopping malls, restaurants, cafes, cinemas, bars, KTV, weddings and other offline commercial venues




(Pay-per-year)




(Pay-per-year)




(Pay-per-year)

E-commerce use:Third-party e-commerce master maps, product introduction videos and background music of Taobao, JD.com, Tmall, Suning, Pinduoduo, Amazon, Weidian, etc.






Commercial use:Advertise on various internet, mobile, TV platform and offline

Internet Movies:Non-TV broadcast projects such as online dramas, online movies, variety shows, documentaries, etc.

TV:TV broadcasts, variety shows, documentaries and other TV broadcast projects

Film

Independent movies/Internet movies

Applets:Mini games, H5, mobile themes

Game:Online games, mobile games

Not currently supported

APP built-in use:APP built-in items

Not currently supported

Built-in hardware:Intelligent hardware, VR wear, game consoles, toys, learning machines and other hardware built-in uses

Not currently supported

Web Site Basic Services
VIP User Distinguished Logo
Smart Search
Exclusive Customer Service
One-to-one customer service to help you choose
One-to-one customer service to help you choose
Download Music Without Watermark
Download Speed
100 times improvement
100 times improvement
200 times improvement
speed download
speed download
Number of Favorites
100 items
100 items
unlimited
unlimited
unlimited
Genuine Commitment-Copyright Bureau Certification Record
Monkey music works have a work registration certificate issued by the National Copyright Administration. Monkey Music has always cooperated with the Shanghai Copyright Bureau. The copyright of the original works of the whole station is clear, the source can be traced back, and there is no risk of genuine commercial use.
All VIP users of Monkey Music who have disputes over the ownership of monkey music website music products can submit relevant materials to Monkey Music to apply for a work registration certificate (electronic version);
All VIP users also have The right to view and download the corresponding authorization letter.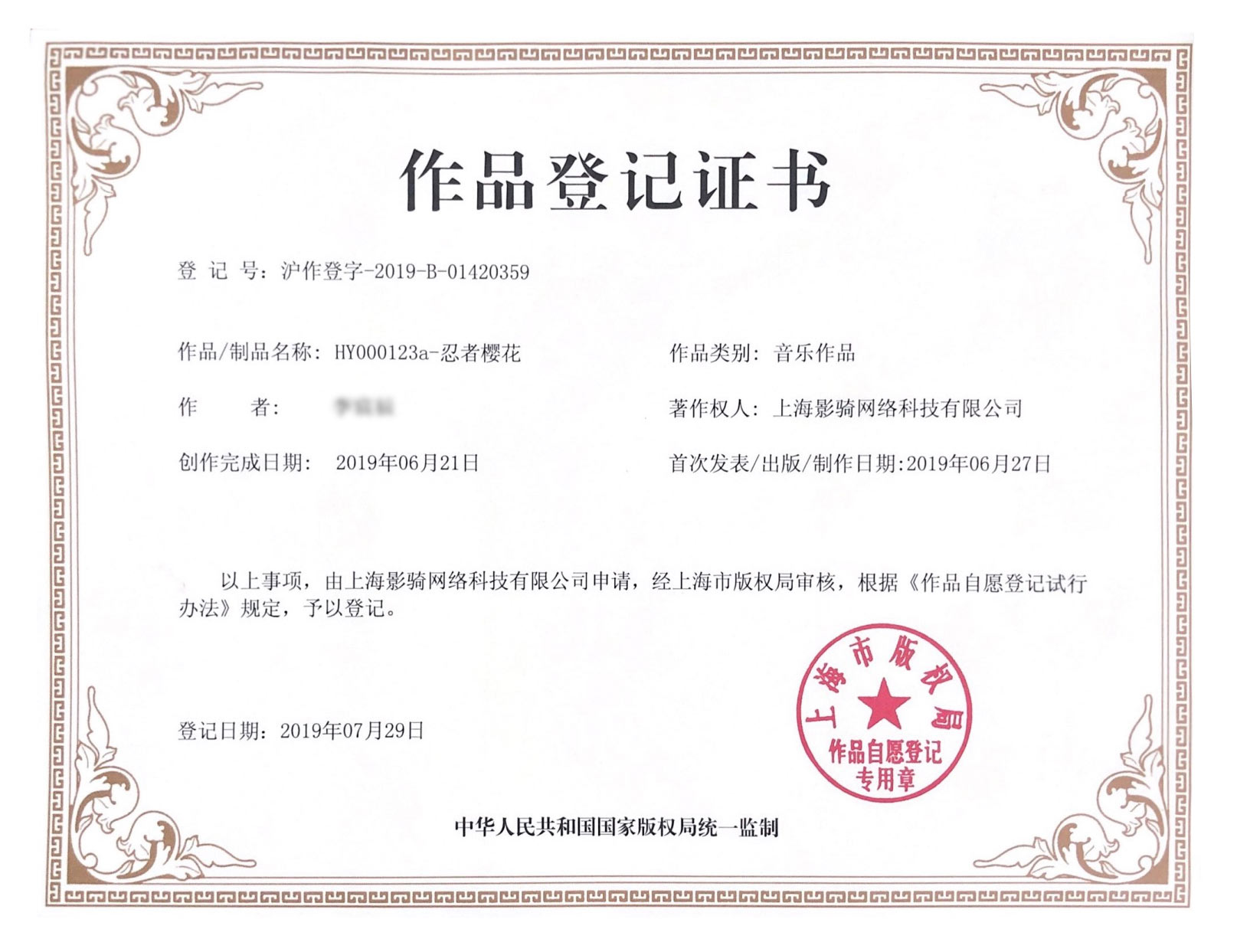 Sample of work registration certificate (electronic version) of Copyright Bureau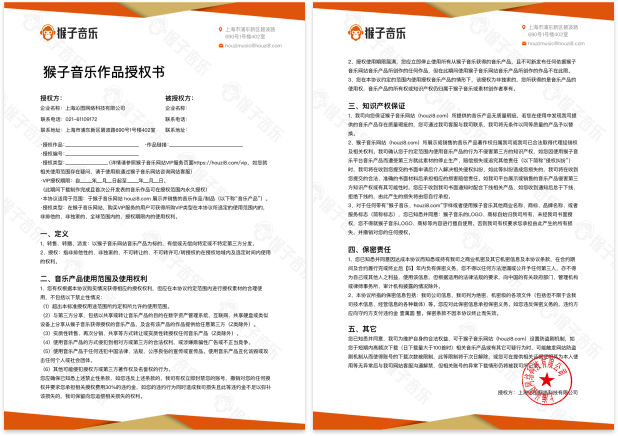 Sample of commercial authorization (electronic version)
Formal Invoice Application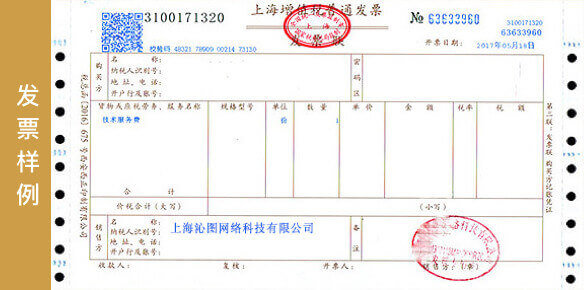 Apply online, company pays
Invoice type: VAT general invoice
Invoice content: design service fee
Courier type: Yuantong package mail(shipped within 3 - 5 working days)
Join VIP Now
VIP Privilege Service
Get the authorization certificate online

Generate an authorization certificate online, download it and save it locally, not limited by time or number of times.

Exclusive copyright commercial guarantee

All monkey music tracks have exclusive legal copyrights or legal authorizations for copyright cooperation, which will not bring any commercial copyright risks to users.

Free and massive downloads on the entire site

No matter what type of VIP the user purchases,

Infringement reimbursement, high compensation

User authentication and filing authorization, if you cause losses to your company due to copyright issues, the maximum full amount will be paid.

Online invoice reimbursement worry-free

Enterprise VIPs can contact exclusive customer service to apply for an invoice. Monkey Music will issue and mail it to you as required.

Exclusive customer service quick response

VIP exclusive customer service channel, solve all the problems you encounter anytime, anywhere
Common Problem
1. Do you provide an authorization agreement?

When you purchase an authorization, we can provide you with an authorization agreement and authorization. Electronic authorization has the same legal effect as paper authorization.

2. I have bought the package, where can I get the license agreement?

Single purchase users: Go to the "Personal Center" page to enter the "Single First Authorization" page to download; VIP purchase users: Go to the "Personal Center" page to enter the "My Member" page to download.

3. Can it be used commercially? Is it copyrighted?

Monkey Music has independent copyright to all music on the site and is commercially available. Recharged and authenticated users can download the relevant authorization agreement in the personal center, please rest assured to use.

4. After I purchase a VIP, can I get a refund if I find it is not what I want?

If you have used the download service, due to the particularity of the download service, once the downloaded file will be stored on your computer, it means that you have used the service, except for the situation that the member you purchased cannot be used because it cannot be downloaded. In addition, no refund application will be accepted.

5. Can I invoice after recharge? What is the type of invoice?

You can go to the "Personal Center" page and click "Invoice Application" to apply online. The invoice type is ordinary VAT invoice, and the invoice content is design service fee.
Join VIP Now