License Type and Price Comparison
(The authorization methods are divided into single music authorization and VIP music authorization ; after purchasing the VIP, the entire site soundtrack can be downloaded and used without additional payment)
Contrast

Enterprise New Media Authorization

(Corporate Media)

Commercial Class A Authorization

(Small and Medium Micro Enterprises)

Commercial Class B Authorization

(Medium enterprise Click to view the division of large, medium and small enterprises:
http://www.stats.gov.cn/tjgz/tzgb/201801/
t20180103_1569254.html)

Commercial Class C Authorization

(Medium-sized Enterprise)

Advanced Customization Authorization

(Group/listed companies )

Price

VIP All Music Authorization
¥899/Year Join Now
¥1299/Year Join Now
¥1999/Year Join Now
¥3999/Year Join Now
¥5999起 高级定制
Single Music Authorization
¥99/Piece
¥199/Piece
¥259/Piece
¥459/Piece
-

Copyright Protection Service

Authorization Period
Permanent with film
Permanent with film
Permanent with film
Permanent with film
Permanent with film
License Agreement
Authorized Region
Global
Global
Global
Global
Global

Member Service

Online Invoice
Download Privilege
10 songs/day
30 songs/day
50 songs/day
mass download
mass download
Audience Number
Limited to 500,000
Limited to 1 million
Limited to 10 million
Unlimited
Unlimited
Sub-account-multiple use
2 items
2 items
5 items
10 items
customizable
The number of authorized companies
1
1
1
1
customizable

Online Use

Use from the media:

Bilibili、Facebook、Instagram、YouTube and other self-media platforms

Webcast/Radio FM:

Radio drama, audio book, radio FM, network program, network live program, etc.

Educational Use

Education Course:

Schools, families, public courses, webcast courses, online courses, education platforms, etc. paid courses

Offline Use

Public place (public broadcast):

Roadshows, banquets, annual meetings, government agencies and other public places use

Pay-per-year

Pay-per-year

Pay-per-year

Pay-per-year

Customizable

Commercial Place (Public Broadcast):

Use for offline commercial venues such as press conferences, trade fairs, conventions, shopping malls, restaurants, cafes, cinemas, bars, KTV, weddings, etc.

Pay-per-year

Pay-per-year

Pay-per-year

Customizable

Media Use

Commercial advertising use:

Ads posted on various Internet, mobile terminals, TV, e-commerce platforms and offline, etc.

Network film, TV film and television project

Movie

Independent movie/Internet movie

Theatrical movie

Product built-in purpose

Mini Programs, Mini Games, H5, Mobile Theme

APP built-in, game soundtrack, smart hardware, VR wearable, game console, toy, learning machine, etc.

Pay-per-year

Customizable

Website Basic Services

VIP user distinguished logo

Smart Search

Exclusive Customer Service

One-to-one customer service to help you choose
One-to-one customer service to help you choose
One-to-one customer service to help you choose

Download music without watermark

Download Speed

100 times improvement
150 times improvement
200 times improvement
speed download
speed download

Number of Favorites

100
Unlimited
Unlimited
Unlimited
Unlimited
Authorize for Multiple Companies · Value Package
Ultra low discount / omni-channel commercial / authorized by multiple companies
¥3999/Year The standard pricing: ¥5997/Year

Authorize 3 companies

6.6折

立即购买

¥5999/Year The standard pricing: ¥9995/Year

Authorize 5 companies

6.0折

立即购买

¥8999/Year The standard pricing: ¥15992/Year

Authorize 8 companies

5.6折

立即购买
多企业授权套餐,享最优折扣
适用于集团子公司/制作公司为多家客户服务;
5个账号使用(含主账号);
全球全渠道商用,50首/天,受众数量限1000万;
网络影视,小程序,H5,电视台播放项目;
增值税普通发票/专用发票,报销无忧。
If the above corporate VIP rights cannot meet your needs, please Contact customer servicecustom made
Commercial Type Z authorization [Transfer authorization]
For the purpose of subscribing music such as secondary sales/second editing/second download, etc.
Note: It means that A authorizes to B, and B authorizes part or all to C, which means sub-authorization.
Commercial Type Z Authorization
¥599/Piece
(Base price)
Buy Now
Commercial Type Z Sublicense (Annual Payment)
Secondary sales/secondary editing/secondary downloading, etc. to transfer music and other purposes;
Commercially available worldwide, unlimited audience;
All channels are commercially available, and a commercial authorization letter is provided;
The short video APP has a built-in music library, which can be called unlimited times;
Video/animation template website, video/audio editor platform, video ring back tone;
Online invoice, worry-free reimbursement (VAT ordinary invoice / special invoice);
Need to customize the scope of sub-authorization
If you have special needs or authorized more than 50 songs
you need to contact the customized service (with discount)
Contact customer service
Genuine Commitment-Copyright Bureau Certification Record
Monkey music works have a work registration certificate issued by the National Copyright Administration. Monkey Music has always cooperated with the Shanghai Copyright Bureau. The copyright of the original works of the whole station is clear, the source can be traced back, and there is no risk of genuine commercial use.
All VIP users of Monkey Music who have disputes over the ownership of monkey music website music products can submit relevant materials to Monkey Music to apply for a work registration certificate (electronic version);
All VIP users also have The right to view and download the corresponding authorization letter.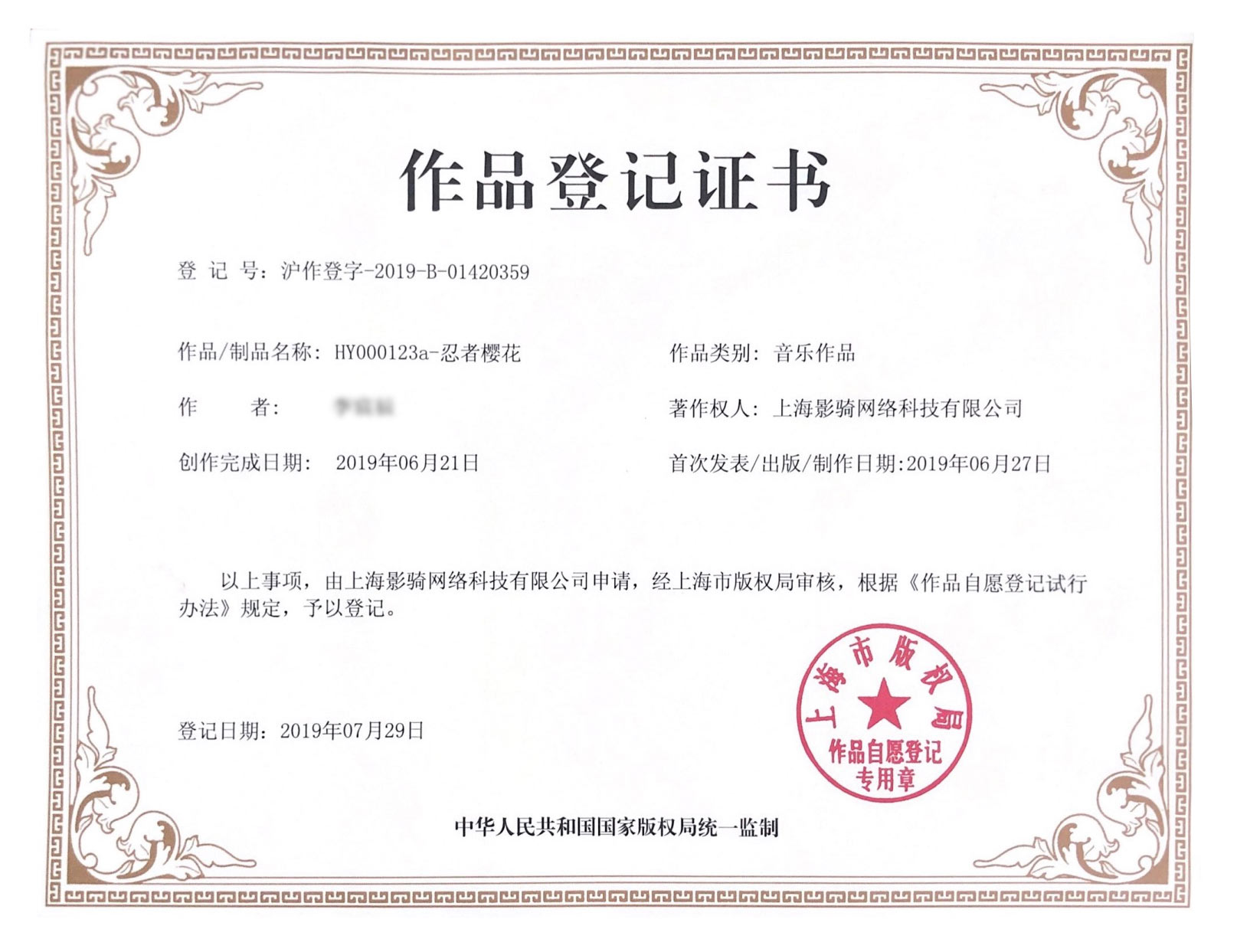 Sample of work registration certificate (electronic version) of Copyright Bureau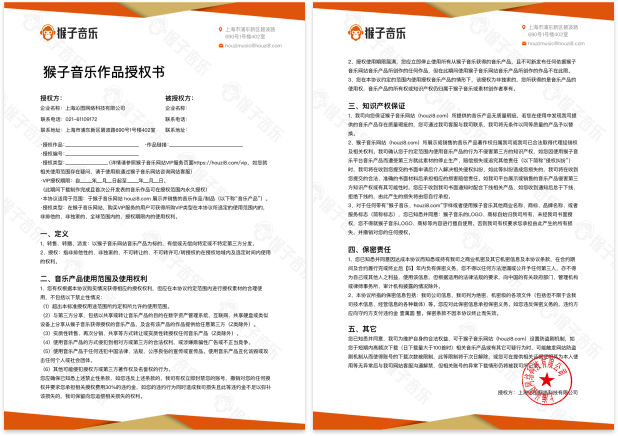 Sample of commercial authorization (electronic version)
Formal Invoice Application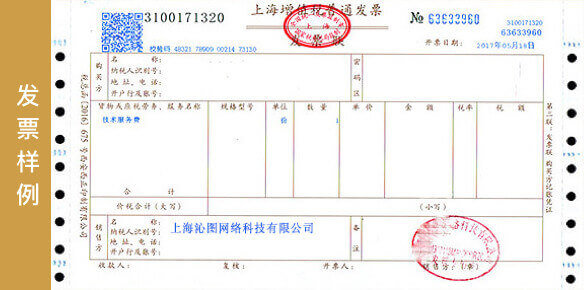 Apply online, company pays
Invoice type: VAT general invoice
Invoice content: design service fee
Courier type: Yuantong package mail(shipped within 3 - 5 working days)
Join VIP Now
Common Problem
1. Do you provide an authorization agreement?

When you purchase an authorization, we can provide you with an authorization agreement and authorization. Electronic authorization has the same legal effect as paper authorization.

2. I have bought the package, where can I get the license agreement?

After logging into the recharge account-click "authorization record" to add your authorization information.

3. Can it be used commercially? Is it copyrighted?

Monkey Music has independent copyright for all music on the entire site and is commercially available. Recharged and authenticated users can download the relevant authorization agreement on the authorization page, please rest assured to use.

4. After I purchase a VIP, can I get a refund if I find it is not what I want?

If you have used the download service, due to the particularity of the download service, once the downloaded file will be stored on your computer, it means that you have used the service, except for the situation that the member you purchased cannot be used because it cannot be downloaded. In addition, no refund application will be accepted.

5. Can I invoice after recharge? What is the type of invoice?

You can apply online by contacting customer service. The invoice type is a VAT invoice, and the invoicing content is the design service fee.